Shop and pay safely online
Cleaning and disinfection in the catering industry
With many companies active in the hospitality industry, it is important to attract guests to your company based on added value. One of the important considerations of your guests is the condition of a clean and hygienic environment. Tevan helps you to provide a clean and hygienic environment by providing you with the right resources, the right methods, and clear work instructions.
Extend the life of kitchen appliances
You do not want the material of your equipment to be affected by cleaning and therefore to hold more dirt. The same goes for your kitchen floors. These must be safe to walk on and at the same time look clean and fresh, without black streaks. It is also important that the anti-slip layer remains intact to prevent accidents. We have developed our Gastroline products especially for catering kitchens. These are strong cleaners that support the preservation of materials.
The importance of good hygiene
Your company is continuously at the discretion of your guests. You only have to enter your company name on the internet and you will immediately know what your visitors think of your company. Scoring high with good reviews is a hugely important part of your ultimate earnings. The food may still look delicious and the plates can have a beautiful gilded edge, but if the environment in which your visitor is located is not clean and hygienic, you will see that in your visitor numbers.
Cleaning within the HACCP system
HACCP is a method for checking whether products pose possible risks to the health of consumers. Within the catering industry, it is mandatory to use a HACCP system. It is therefore important that your cleaning products can be used within the HACCP system. Every production process is different. Companies must therefore adapt this system to their own situation. It is therefore important to make a hygiene plan for catering establishments. Here you indicate which cleaning agents are used in which zones. The Gastroline products can be used within any HACCP system. Do you need help or questions about how to use our products? Please contact us and we will be happy to help.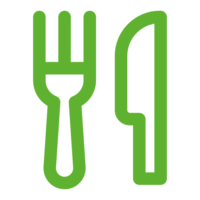 Color coding
Within the hospitality industry it is mandatory to use color-coding when it comes to cleaning and disinfection. For example, you use red brushes and cloths for sanitary cleaning. Use blue brushes and cloths to clean the interior. To make it easier for you, we have also applied this color-coding in our products. We also supply a large number of our cleaning equipment in different colors, so that they can always be used within your hygiene plan.
Products for cleaning kitchens
The Gastroline system products for kitchen hygiene are individually powerful products and tailored for use in (large) kitchen situations. Most products do not contain fragrances or dyes and contain raw materials of pure quality. Gastroline 1 to 6 are classified in ascending strength, from mild to very powerful, each with its specific properties. The Gastroline products are the solution within your HACCP system and remove grease, stubborn dirt, and limescale deposits. Finally, our quick descaler Gastroline 7 is Kiwa-ATA certified and therefore a safe product to rinse away via the drain.