Shop and pay safely online
Cleaning and disinfecting in the hotel sector
Guests attach great importance to a clean and hygienic environment. They often include this in their assessments of your company. Proper cleaning is therefore essential within the hospitality sector. We supply the right resources, the right methods and clear work instructions, so that you can offer your guests a hygienic and safe environment.
Cleaning in hotels
Providing a hygienic environment for your guests takes a lot of time. Consider, for example, cleaning hotel rooms, sanitary facilities and the restaurant. It is therefore important to work as efficiently as possible with both daily and periodic cleaning. This is because all rooms must be cleaned between check-out and check-in time. It is therefore important that your cleaners have the right knowledge. We are happy to think along with you about the right methods and also provides cleaning training to your operational staff.
COVID-19 measures in hotels
A lot has changed in hotels as a result of the coronavirus. The occupancy rate is lower and many adjustments have been made to handle a distance of 1.5 meters. This means that a lot has changed in the field of cleaning. Hotel rooms are now not only clean but must also be disinfected. Visitors must be able to assume that their visit is safe and they can stay in a hygienic environment. Contact points should be cleaned and disinfected more often. Tevan has a ready-to-use disinfectant that kills coronavirus. This way you protect your guests and staff.
Cleaning products for hotels
Within hotels, there are several things that need to be cleaned regularly. Our products are suitable for the following cleaning and disinfection activities:
Cleaning of interior and sanitary facilities

Cleaning of catering establishments and kitchens

Cleaning of glass and facades

Cleaning of floors and carpets

Cleaning of swimming pools and pool floors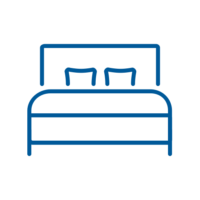 Costs of cleaning in hotels
Cleaning in hotels is often a major expense. After all, a lot has to be done in a short time, which means that you need a lot of staff to carry out the cleaning. A good way to identify the costs of cleaning is the Circle of Sinner. To keep the costs of hotel cleaning as low as possible, it is important to use the right products in the right way. With our products, you ensure that you can clean faster when you use the correct dosages.
Measurably clean in hotels
A hotel room may look clean, but not be hygienically clean. To ensure a hygienic environment, it is important to measure and monitor the results. We help you find the right resources and methods so that you can easily make the results measurable. This is how we work together on carefree cleanliness.