Shop and pay safely online
Cleaning and disinfection in the sport and recreation sector
When people go for sports or go on holiday somewhere, they naturally find it important that the environment is hygienic and clean. In places where so many people come together, it is often difficult to clean and disinfect effectively and efficiently in between. We help you to achieve high measurable results in the shortest possible time. We do this by supplying the right resources, methods and clear work instructions.
Tevan is member of the NVZ
Tevan is affiliated with the NVZ and has been a familiar face in the recreation sector for years. The NVZ (Dutch Association of Soap Manufacturers) is the trade association for manufacturers of cleaning and disinfection agents. NVZ's core values are clean, hygienic, sustainable, and safe. We ensure that you create a clean and hygienic environment with our products in a sustainable and safe way.
Cleaning swimming pools
Swimming pools often contain a lot of organic pollution, such as skin fibers, lime, and all kinds of bacteria. If this builds up, the organic contamination can pose health risks and cause permanent damage to the material. We produce liquid flocculants and special cleaning agents for water installations for cleaning swimming pools. Organic substances and phosphates bind with the flocculant and therefore form a very tight floc that can be easily disposed of. Furthermore, our cleaning agents ensure that your pipes and filters provide a reliable flow and that your water remains clean.
Cleaning of holiday parks and campsites
When people go on vacation, they attach great importance to a clean and hygienic environment. Especially at large holiday parks or recreation facilities, this does not always happen automatically. As a specialist in the sports and recreation sector, we help you to use your time and resources as efficiently as possible. Accommodations must be delivered clean and hygienic for the next guests in as little time as possible. Our expert advisers will guide you in the field of cleaning and disinfection. We do this by means of training and supplying the right products and methods. We can help you with, among other things, swimming pool hygiene, bungalow maintenance, and cleaning of industrial kitchens.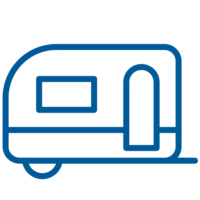 Relaxing scents for saunas and whirlpools
The scent experience in saunas and whirlpools gives your guests extra relaxation. That is why we have various fragrance products in addition to cleaning and disinfection products. With our concentrated fragrances, such as Tevan Eucalyptus and Tevan Eucamint, you ensure that your guests can relax optimally. These fragrances relieve breathing and stimulate perspiration. They are also fully suitable for automatic dosing systems.
Cleaning products for sports and recreation
We have developed various cleaning products for use in the sports and recreation sector. You can use these products for:
Cleaning the interior and floors in, for example, reception areas, canteens, and changing rooms

Daily and periodic cleaning of sanitary facilities

Cleaning of gyms and fitness equipment

Cleaning of mirrors and windows

Maintenance of sports floors